Last updated on January 5th, 2022 at 02:24 am
Frankie Iglesias is the adopted son of comedian and actor Gabriel Iglesias, who is also known as Fluffy.
One of the most successful comedians, Gabriel has made this way to the top through his imposing stand-up comedies and humorous talks.
Want to know more about Frankie as well? Below is the article we have compiled every possible detail about Frankie.
Frankie Iglesias Quick Facts
Birthday: December 8, 1997
Birthplace: USA
Age: 24 years old
Zodiac Sign: Sagittarius
Height: 5 feet 7 inches 
Relationship Status: Single
Girlfriend: Not Disclosed
Children: N/A
Weight: Unknown
Net Worth: Unknown
Frankie Iglesias Age, Background
Frankie was born on December 8, 1997, which makes him 24 years old at present.
He is a native of the USA, but other details about his birthplace remain unspecified.
Frankie is the only son of his parents Claudia Valdez and Gabriel Iglesias.
However, Frankie isn't the biological son of Gabriel.
Moreover, Gabriel adopted Frankie after the start of his relationship with his former girlfriend, Claudia.
Frankie is Claudia's son from a past relationship.
Additionally, there hasn't been any revelation about the 24 years old biological father yet.
Neither Claudia nor Frankie ever talk about it. Probably, everything thinks it's best to keep their past confidential.
On the educational side, Frankie graduated high school in 2016 from Long Beach Wilson High School.
Incidentally, it's the same high school that Gabriel went to in 1994.
Suggested Read: Gabriel Iglesias [2022 Update] Son Frankie After Claudia Valdez Split
More About Frankie's Parents
Frankie's father, Gabriel Iglesias, is a household name in stand-up comedy. His imposing comedy and Hilarious humor make him stand out.
On July 15, 1976, Gabriel was born in San Diego as the youngest kid among his six siblings.
Gabriel, also known as Fluffy, is an actor and a comedian who possesses great skills as a producer and a vocal artist.
Stand-up comedy wasn't his first choice, but things happened which landed him there.
He was once financially weak and almost homeless.
It was then when he tried his luck in comedy that garnered him success beyond imagination.
His fame elevated back in 2007 through a special comedy film called 'Hot and Fluffy.'
Similarly, he launched his big-screen acting career in the film 'Magic Mike.'
What added more to his prominence was the success of his film, 'The Fluffy Movie.'
Gabriel, aka Fluffy, also launched his Comedy TV series called 'Mr. Iglesias' back in 2019, which is currently on its 3rd season.
Moving ahead, Claudia Valdez is an actor who is credited for her role in the 2010 British Sci-Fi film 'Monsters.'
Later, she served as a producer for movies like 'Monstruo,' 'Beauty and The Beast' including many others.
That was the only time Claudia ever appeared on screens, and she has maintained her life away from media attention since then.
Suggested Read: Riley Lynch [David Lynch Son] Age, Girlfriend, Dating, Net Worth
Are Frankie's Parents Still Together?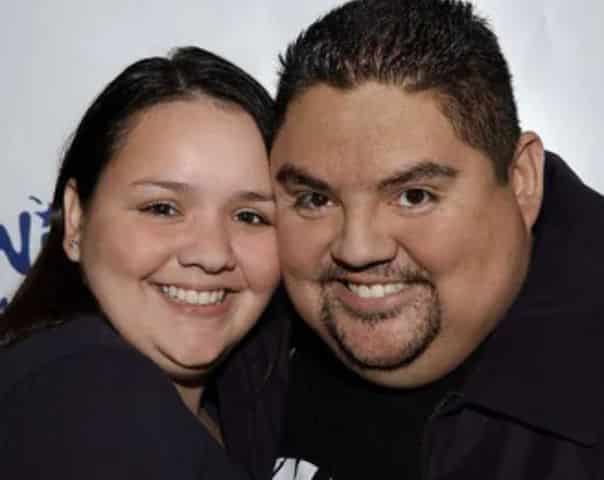 Frankie's mother, Claudia, split from her previous partner in 2007 due to internal issues.
A year later, she met the American comedian Gabriel, and the duo fell in love. Frankie was just 11 years old when Gabriel and Claudia met.
During their initial relationship phase, the comedian was bold enough to adopt his Frankie and gave him the best of everything.
Everything went well until the comedian spiraled down in depression, and he turned to alcohol for salvation.
Even then, Claudia stood right beside him all the time and helped him get through everything.
Unfortunately, things turned sour for the two, and the pair parted ways during the summers of 2020 after a long-term relationship.
However, Frankie's and Gabriel's bond remained intact even after that. The father-son duo shares a strong bond to date.
His parents split never impacted Frankie's relationship with his father, Gabriel.
Suggested Read: Eli Snyder [Zack Snyder Son] Age, Siblings, Now in 2022
Frankie Iglesias Net Worth
As per sources, the 24-year-old is yet to complete his education. Besides, there aren't any leads to his career plans or his ventures.
With that being said, we are unaware of his net worth as of now.
However, money isn't an issue for him.
His father, Gabriel, has earned fame and a considerable fortune of $40 million to date.
Gabriel Iglesias Son Frankie Age
Frankie is 24 years old today. He was born on December 8, 1997, in United States of America.
Frankie Parents
Frankie was born to Claudia Valdez from her past relationship. When Gabriel and Claudia began dating, Gabriel legally adopted Frankie to be his son.
Frankie In 2022
As of 2022, Frankie is a college graduate. He remains low-key most of the time and does not really disclose private information.
Frankie Net Worth
While Frankie's net worth remains undisclosed as of today, his father, Gabriel Iglesias has a massive net worth of $40 million.