Gretchen Johnson is best known as the celebrity wife of a late British-American actor, comedian, and TV host, Richard Dawson.
The two met at a game show, Family Feud. Along with prominence, Gretchen returned from a show with her lifelong cherished asset, her late husband.
Know everything about her below.
Gretchen Johnson Quick Facts
Birthday: September 22, 1955
Birthplace: Manhattan Beach, California
Age: 68 years old
Zodiac Sign:  Virgo
Height: 5 feet 6 inches
Parents: Bob Johnson & June Johnson
Siblings: Wendy and Heidi Johnson
Relationship Status: Widow
Husband: Late Richard Dawson
Children: Shannon Nicole Dawson        
Weight: Unknown                
Net Worth: $500,000
Is Richard Dawson's Wife Still Alive?
Yes, Richard Dawson's wife, Gretchen Johnson, is alive and well.
There were rumors about Gretchen's death because of confusion with another person named Gretchen Dawson who passed away in 2022.
The late Gretchen Dawson was married to David Dawson and lived in Yarmouth, UK.
However, Richard Dawson's wife, Gretchen, was born in California, USA.
Gretchen Johnson Age, Background
The California native Gretchen Johnson was born on September 22, 1955.
She is 68 years old at present.
Gretchen is the youngest child of her parents, Bob Johnson and June Johnson.
Similarly, she grew up with two older siblings, Wendy and Heidi Johnson, in Manhattan Beach, California.
Without a doubt, she must have been the most pampered in the family.
Gretchen moved to San Diego as a teen for her higher studies.
Suggested Read: Helen Willink [Jocko Willink Wife] Age, Now
Gretchen Johnson Meeting Richard Dawson
Their first meet dates back to 1981 when Gretchen made an appearance in a show Richard hosted.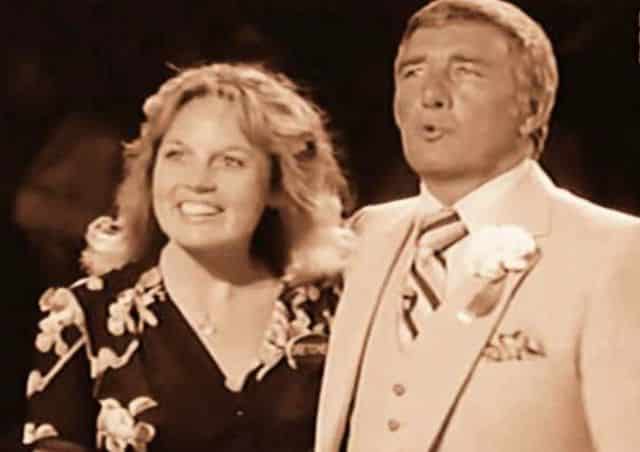 The show's name was 'Family Feud,' and Gretchen appeared on the show with her parents and two sisters.
Richard felt a different way about Gretchen when he saw her.
He said,
"I knew there was just something about this young lady and myself."
When one of the show's crew informed Richard that they were about to leave the stage, he approached Gretchen.
Richard asked Gretchen if he could call her, to which Gretchen said yes and gave Richard her number.
At first, Richard called her for days, but Gretchen did not answer his calls. Just around the time Richard began thinking Gretchen had given him a false number, she called him.
Gretchen said that she could not pick her calls because she had her wisdom tooth out.
Sometime later, Richard invited Gretchen over to his place for dinner. Richard cooked Beef, Wellington, Asparagus, among many other things.
Long after the dinner, when the couple had been together for years, Richard came to know that Gretchen hates Asparagus.
Moreover, Gretchen hates most things that start with the letter "A."
But despite that not liking what Richard put on her plate on their first dinner together, Johnson said she loved everything.
Suggested Read: Krystle Amina [Wil Willis' Wife] Age, Married Life, Family, Net Worth
Gretchen's Husband, Married Life
Gretchen Johnson was married to late British-American comedian and TV personality Richard Johnson.
Some of his credited movies are 'How-To Pick-Up Girls,' 'Treasure Island' including many others.
After dating for about ten years, in 1991, Gretchen and Richard took vows.
The couple was already parents to a daughter before marrying. Their daughter, Shannon Nicole Dawson, was born in 1990.
Shannon Nicole Dawson currently works as an actress and a model and follows her late father's footsteps in the industry.
Moreover, the '90s wasn't much of a social media era due to which their marriage remained private for a long time.
The duo shared an imperishable bond along with a great understanding and chemistry.
Suggested Read: Carli Miles After Tyler Skaggs Death, Now
Richard Dawson's Past Marriage
Richard's marriage to Gretchen was his second attempt at married life.
He was previously married to late actress Diana Dors for eight long years from 1959-1966.
He shared two sons with his former late wife, Gary and Mark Dawson.
Suggested Read: Deborah Mays [Joe Namath's Ex-Wife] Age, New Husband, Now
Gretchen and Richard, Divorced?
No! The couple did not get a divorce; rather, their 2-decade long marriage ended after the actor passed away in 2012.
In early 2012, Dawson was diagnosed with esophageal cancer.
Eventually, it got worse, and the actor succumbed to death for the very same reason at Ronald Reagan UCLA medical center on June 2, 2012.
The whole family, along with his two sons, were present with him. Richard breathed his last breath, bidding goodbye to the world and to his family.
Right from that time, Gretchen decided to stay as Richard's Widow, and she hasn't turned her back to that decision.
Suggested Read: Sarah Walsh Age, Husband Matt Buschmann, Kids, Net Worth
Where Is Gretchen Johnson In Today?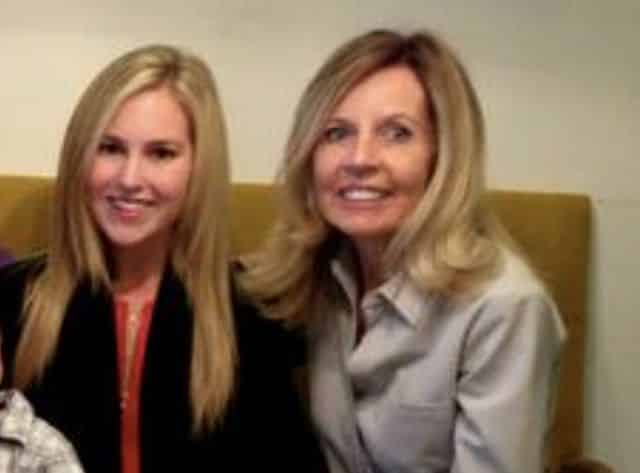 Being married to a well-known personality has its own perks, and it was the same for Gretchen as well.
Johnson rose to prominence after her marriage to her late husband.
However, she decided not to use that fame for her gain instead stayed low-key throughout.
Even after his death, she devoted all her time to the well-being of her and her family.
Nevertheless, the 68-year-old continues to live a simple life, away from the spotlight.
Suggested Read: Dana Licciardello [Carman Licciardello's Ex-Wife] Now
Gretchen Johnson Net Worth
Gretchen Johnson has a net worth of $500,000.
Furthermore, Richard was worth $100,000 back in 2012, at the time of his death.
Most likely, Gretchen received Richard's possessions after the actor passed away.
Gretchen Johnson Age
Gretchen Johnson is 68 years old today. She was born on September 22, 1955, and grew up in Manhattan Beach.
Gretchen Johnson Husband
Gretchen Johnson was married to famous TV host, late Mr. Richard Dawson. The couple met in 1981 and married in 1991. Richard passed away in 2012 at the age of 79.
Gretchen Johnson Children
Gretchen Johnson and her late husband Richard Dawson welcomed one daughter together. Her name is Shannon Nicole Dawson.
Gretchen Johnson Net Worth
Gretchen Johnson currently has a net worth of $500k.