Last updated on January 23rd, 2023 at 01:00 am
Born on August 27, 1970, Carl Marino is a famous American actor and a former deputy sheriff.
After working for more than 17 years as Deputy Sheriff, Carl tried his hands in television and movies.
Below is everything about him.
Carl Marino Quick Facts
Birthday: August 27, 1970
Birthplace: Hornell, New York, United States of America
Age: 52 years old
Zodiac Sign: Virgo
Height: 6 Feet 1 Inch
Relationship Status: Married
Wife: Ilona Marino
Children: 1 son and one daughter
Salary: $400 thousand
Net Worth: Above $1 million
Who Is Carl Marino? Age, Background
Carl was born and brought up in Hornell, New York City, United States of America.
As of today, Marino is 52 years old, and his zodiac sign is Virgo.
He was born in a family of 5 and is the only son in the family.
Marino was born to Carl Marino, and his mother is Carol. He has three siblings, all sisters.
About his education, Marino did his schooling at Hornell high school.
After schooling, he joined the united states military academy at west point for two years.
He later moved to study criminal justice at Rochester institute of technology.
Similarly, Marino immediately served as deputy after graduating from there.
Suggested Read: Fox News' Bill Hemmer Married, Wife, Net Worth
Carl Marino Married Life, Family, Children
Carl represents the majority of the population who show there's always a second chance in love.
Marino is currently a married man; and a very happy one.
Marino is happily married to his wife, Ilona Marino.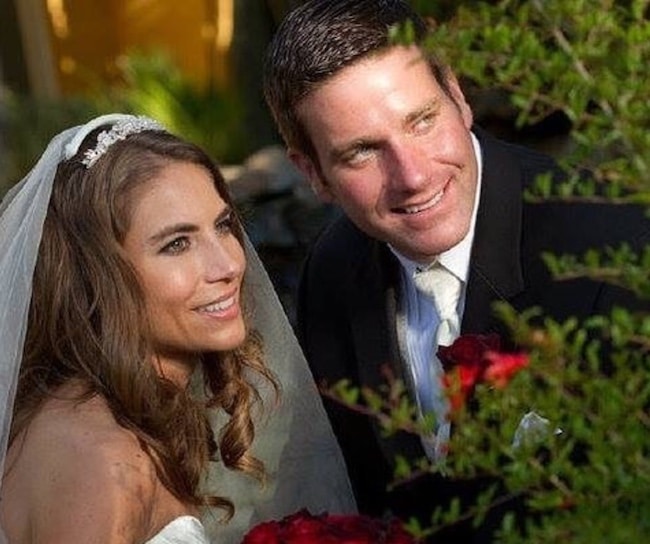 The two walked down the aisle on August 28, 2010, and got married.
Since their marriage, Carl and Ilona share a very loving and caring bond.
However, this is not a first marriage for the 52-years-old.
Previously, Carl was married to a mystery woman. Marino and his ex-wife also welcomed two children.
In 2015 when one fan tried to question Carl about his first wife, he dodged her question saying #kindapersonalquestion.
It's clear that Marino did not want to answer that question. While respecting his privacy, we'll just drop the question here.
Suggested Read: Larsa Pippen Net Worth & Luxury! Wiki, Age, Kids, Husband
Who Is Carl Marino's Wife Ilona Marino?
She is an actress by profession and best known for her series 'The World's Astonishing News.'
But it turned out Carl and Ilona aren't just life partners; they are also partnering in their work.
The duo appears together in a series called 'Homicide hunter.'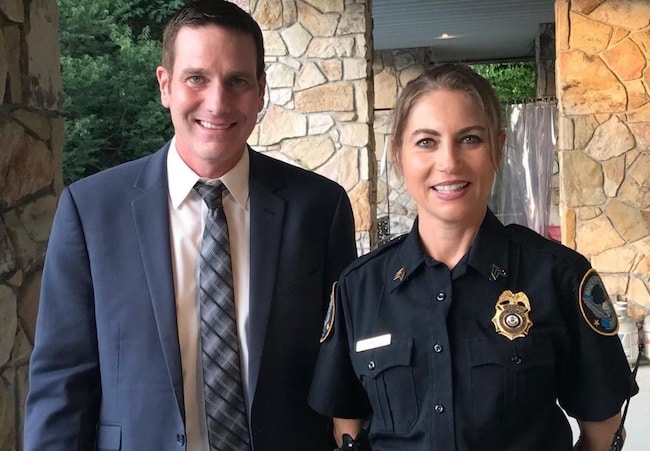 Apart from that, Carl and Ilona actively engage in social work by running marathons to raise charity for helpless and needy children.
They are doing great and raised a huge sum of money in a very short period for charitable purposes.
Both are happily married and never get tired of complimenting each other in social media posts.
Similarly, Carl never fails to mentions how lucky he is to have her.
It's for sure that the couple is living their best lives.
Suggested Read: Where is Darrell Sheets Today! Net Worth, Married Life & Whereabouts
Carl Marino Career & Net Worth
After graduating and completing his studies, Carl immediately joined as deputy sheriff of Monroe country, New York.
He was posted at Monroe Country Jail. Marino worked there for over a decade and left the job almost after 17 years of working in that field.
This former deputy sheriff has been part of numerous documentary series and films.
He then moved to California and, right after, signed with a modeling agency.
While working as a model, Carl was able to bag a role in a feature film, 'Liquor Store Cactus,' in 2009.
He got his first prominent role in an NBC show, 'Trauma.' 
Carl often made the guest role of Karl sly in few episodes of 'Trauma.'
2010 is the year he was able to make his debut on a big screen from the film 'Sedona's Rule' as John.
He was later seen in an investigating discovery documentary called got away with it.
The series that attracted a lot of limelight for him was 'HOMICIDE HUNTER.' He was seen as the lead character in this documentary series.
Here in the series, Marino played the role of lead detective "Lt. Joe Kenda" for all nine seasons.
Marino gained a lot of fan following and appreciation after this.
Homicide hunter has played a significant role in Carl's life.
Not to forget, apart from Hollywood, he has been a part of two Bollywood movies.
Marino appeared in 'My Name Is Khan' and 'Anjana Anjani.'
Apart from these big roles, Carl also appeared in films and series like: 'Bloodline,' 'True Blue,' 'Looking,' and many more.
Carl Marino Net Worth
While he worked as a deputy sheriff, he earned about $75,000 annually.
And after Marino started his television career, he earns about $400,000. Therefore, his net worth is around $2 million as of 2023.
Suggested Read: Rupert Everett Partner Revealed! Age, Bio, Net Worth
Where Is Carl Marino Today?
Carl Marino is recently living in San Francisco and manages his work between San Francisco, Los Angeles, and New York.
However, after the end of the show 'Homicide hunt,' there is no news of any of his upcoming projects.
Additionally, Carl hosts a podcast called inside the crime scene about true crime and investigations.
How Old Is Carl Marino?
Carl Marino is 52 years old. He was born on August 27, 1970, in Hornell, New York, United States of America.
Carl Marino Wife
Carl Marino married model and actress Ilona Marino on August 28, 2010. The couple live together.
Carl Marino Net Worth
Carl Marino currently has a net worth of over $1 million. He earns around $400,000 annually.
Sources