Mary Lee Harvey has been at war with her former husband Steve Harvey for the better part of a decade now.
Mary Lee suggests that Steve and his new wife, Marjorie, robbed her of her share of fortune and also her son Wynton.
All the essential facts about Mary Lee.
Mary Lee Harvey Quick Facts
Birthday: October 20, 1960
Birthplace: Texas, United States of America
Age: 61 years old
Zodiac Sign: Libra
Height: 5 feet 6 inches
Relationship Status: Not Disclosed
Husband: Steve Harvey (Ex-Husband)
Children: Wynton Harvey
Where Is Mary Lee Harvey In 2021?
Mary Lee Harvey currently lives in Texas. After her November 2005 divorce, Mary Lee buzzed around the town with accusations.
In the early 2010s, Mary was heavily accusing her ex-husband Steve Harvey of robbing her of her "could-be" fortune.
Mary also went on a rant about how Steve took away their child Wynton Harvey and turned him against her.
All of these accusations came forward in the form of multiple YouTube videos.
Harvey, concerned about his global impression, sought legal actions that banned Mary from continuing accusing Steve through YouTube videos.
Since the court addressed this issue and banned Mary from spreading "false information," Mary hasn't really surfaced publicly.
Her relationship with her son Wynton also remains questionable. Young Wynton does not seem to post any pictures with his mother on social media.
However, Wynton isn't that active and hasn't posted any pictures with his father, Steve, or with any of his siblings.
Suggested Read: Vanessa Villanueva New Husband After Chris Pérez Divorce
Marriage and Divorce with Steve Harvey
Mary Lee met now a global entertainment figure Steve Harvey in 1989, in Arlington, Texas.
In those days, Steve Harvey was working as a stand-up comedian, struggling to make it big in the world of entertainment.
Later, in 1990, Harvey's career as a comedian began to take off. In 1996, Steve got his own show called The Steve Harvey Show.
The same year, on June 21, 1996, Steve and Mary married each other in their Texas wedding.
A year later, on July 18, 1997, Steve and Mary welcomed their first child together, a son named Wynton Harvey.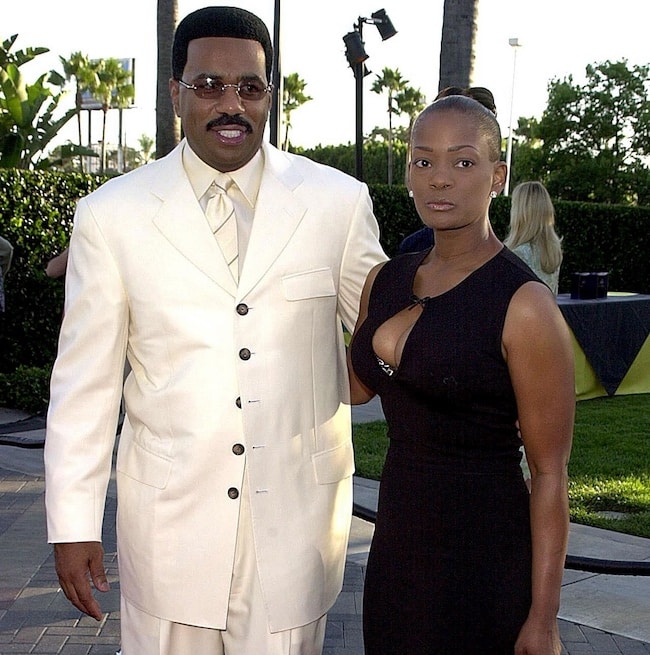 This was the first child for Mary. However, Steve already had two daughters, Brandi, Karli and one son Broderick Harvey Jr, from his previous marriage to Marcia Harvey.
As per Mary, by their second wedding anniversary, she already had pure evidence of Steve's infidelity.
What Caused Mary Lee and Steve Harvey's Divorce?
In November 2005, Mary and Harvey divorced each other. The divorce case settled at Texas District Court that month.
As a settlement of divorce, Mary received $1,000/month as child support.
Additionally, Mary also received $40,000/month until March of 2009, along with a couple of Steve's properties as well.
After March 2009, Mary received a $1.9 million sum in the settlement as well.
But despite all of these details came out from a court report, Mary's story showed her as a victim.
In those multiple YouTube videos, Mary claimed that Steve left her in a state of material destitution.
Mary claimed how everything that Steve and Marjorie have, half of it belongs to Mary.
All these bitter accusations and claims came years after her marriage ended with Steve.
Allegedly, the reason behind Steve Harvey and Mary's divorce is Marjorie, whom Steve met first in 1990.
Mary proclaims that Steve cheated on her with Marjorie for years and later went on to settle a grand and lavish life with her while she was left in ruins and a couple of million dollars.
However, when it came to child custody, Steve won it completely. After much discussion, the court ruled that Mary was not fit to look after their son Wynton Harvey.
Suggested Read: Rebecca Olson Gupta Age, Dr. Sanjay Gupta, Kids, Net Worth
Mary Harvey's Accusations
Initially, Mary Lee began asking for justice. When asked in an interview with HLN why Mary posted accusation videos on YouTube, years after the divorce, she said,
"For so many years, I have just really dealt with so much bullying, from Steve, from his team, from his camp. I just really personally cannot live my life under the umbrella of fear." Mary continued, "I have been in fear for so long because I was bullied in the court of Texas. I just choose not to be bullied anymore, I just choose not to be bullied because it's too emotionally devastating for me. It's like walking around in my life, and I'm not alive in my life."
Mary also accused Steve of taking away their son Wynton and turning him against her, along with taking her wealth away.
She said,
"Mary is quoted as saying, Steve took everything from me. I got evicted from our home. He's turned my son against me, and he took my wealth."
She further accused Harvey and his wife, Marjorie since 2007, of leaving her to die with nothing and stripping her wealth and lavish lifestyle away.
"I want JUSTICE, I want what I worked 16 years for, I was with him when he had nothing, so I earned her stake in the wealth." Mary continued, "I want everything back that Steve and Marjorie took from me. They think they can leave me to die, but I want what's mine. I want what I worked for; I want my share. Half of everything that they both have since 2005 is MINE."
However, in 2011, Steve sought legal help to deal with all the defamation that Mary was brought in for him.
Judge Robert Dry forbade Mary to spread false information about the divorce, suggesting that Steve had not left her with anything.
Although the former couple came to a legal agreement in 2011, Mary violated a child support order for which she faced jail time as well.
Suggested Read: Yessica Kumala, Josh Holloway's Wife Wikipedia, Age, Net Worth
Mary Lee Harvey Married Again
For many years now, Mary has remained quiet regarding her demands of wanting what was hers from Steve and his wife, Marjorie.
While Steve married Marjorie Harvey just two years later after divorce, in 2007, Mary did not follow suit.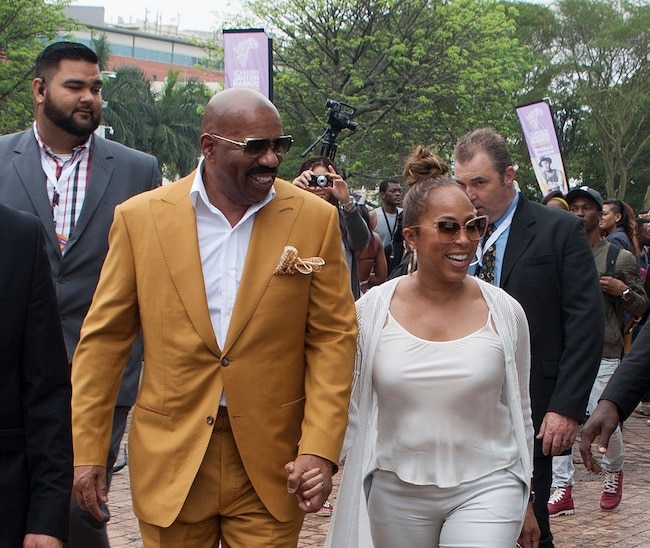 As of now, we believe that Mary never remarried after her divorce from Steve Harvey. Any reports of her dating life remain missing, however.
There's a chance that Mary went ahead and began dating, but there are no public records for that.
Suggested Read: Rebecca Arroyo Bio, Age, Married, Raymond Arroyo, Height, Job
Mary Lee Harvey Bio, Age
The ex-wife of Steve Harvey, Mary Lee Harvey, was born on October 20, 1960, in Texas, United States of America.
Today, Mary is 61 years old, and her zodiac sign is Libra.
Mary was born to African-American parents, and her last name before marrying Steve is Shackleford. Mary Lee Shackleford.
Before marrying Steve, Mary worked as a make-up artist. However, she left her professional career after Steve's career took a massive leap.
Net Worth
From her divorce settlement from Steve, Mary received a massive sum of money. According to court documents, she received $40,000 monthly until March of 2009.
Now, the couple divorced in November of 2005. This counts as approximately 28 months until March 2009.
Now, if the math is correct, $40,000 equals to $480,000 a year.
The total sum Mary received from Steve Harvey until March of 2009 is $1.12 million.
After March of 2009, Mary received an additional amount of $1.9 million. On top of that, she also received some of Steve's properties as well.
Now, if Mary did not spend all of that money, she should have well over $2 million. This is without adding in the properties as we don't have estimations for that.
As of now, in 2021, Mary has a massive net worth of over $1 million.
However, this number is only a speculation as Mary hasn't revealed the actual numbers and figures.
On the other hand, her ex-husband Steve Harvey has a net worth of $200 million today with an annual salary of $45 million.
How Old Is Mary Lee Harvey?
Mary Lee Harvey is 61 years old today. She was born on October 20, 1960, in Texas, United States of America.
Mary Lee Harvey Now
In 2021, Mary Lee Harvey lives in her home in Texas.
Mary Lee Harvey Net Worth
In 2021, Mary Lee Harvey has an expected net worth of over $1 million.
[expand title=Sources]
https://www.youtube.com/watch?v=_ia9Cfi9KgE
https://www.youtube.com/watch?v=Zi6X58oO6PA
[/expand]