Claudia Heffner Peltz is a former model, investor, and entrepreneur best known as the wife of American billionaire businessman and investor, Nelson Peltz.
This former model turned billionaire wife has been accused of mistreating staff and firing a sick dog walker.
How true is that?
Claudia Heffner Peltz Quick Facts
Full Name
Claudia Heffner Peltz
Nick Name
Claudia
Birthday
March 12, 1955
Age
68 years old
Birth Place
Baltimore, Maryland, USA
Horoscope
Pisces
Religion
Christianity
Nationality
American
Ethnicity
Caucasian
Education
John Hopkins University
Father's Name
William J. Heffner
Mother's Name
Barbara Heffner
Siblings
Charlene Heffner (Chandi Duke Heffner)
Holly McCloskey
Half-Siblings
Height
5 feet 7 inches (1.74m)
Weight
56 kg (125 lbs)
Shoe Size
7
Hair Color
Blonde
Eye Color
Blue
Physique (Figure)
Fit
Married
Yes
Relationship Status
Married
Husband
Nelson Peltz
Partner
Son
Will Peltz
Brad Peltz
Matthew Peltz
Diesel Peltz
Zachary Peltz
Gregory Peltz
Daughter
Nicola Peltz
Brittany Peltz
Famous As
Former Moder & Nelson Peltz's Wife
Net Worth
$1.5 Billion
Social Media
Claudia Heffner Peltz Early Life and Education
Claudia Heffner was born on March 12, 1955, in Baltimore, Maryland, USA. As of today, Claudia is 68 years old.
She is one of three children born to her parents, William J. Heffner and Barbara Heffner.
She attended a Catholic high school in her hometown.
Claudia's father, William, was a graduate of Johns Hopkins University and the University of Maryland.
He also served in the United States Army. Sadly, he passed away in 2009 due to an undisclosed illness.
From a young age, Claudia had a keen interest in modeling, which eventually became her career choice.
Suggested Read: Donna Jeremiah, David Jeremiah Wife: Age, Marriage, Today
Claudia Heffner Peltz: Siblings
Claudia grew up with two other siblings named Holly McCloskey and Charlene Heffner.
In the 1980s, Charlene became a member of the Hare Krishna, a renowned Hindu cult, and traveled to Hawaii, where she met billionaire Doris Duke.
Duke believed that Charlene was the reincarnation of her deceased baby and decided to adopt her.
After the adoption, Charlene changed her name to "Chandi Duke Heffner."
Following Duke's passing, her former butler, Bernard Lafferty, and Chandi fought over the estate, a horse farm that Duke had purchased for her approximately 30 years ago for about $1 million.
Charlene, also known as Chandi, successfully fought for the estate and was awarded $65 million.
She now resides on the horse farm and operates a small charity called the CDH Foundation, which has assets of $2 million.
Additionally, Chandi and Claudia jointly own a separate ranch that rescues various animals, including horses, birds, donkeys, and pigs.
Holly McCloskey, their other sister, lives a private life away from the public spotlight.
Suggested Read: Alice Adair [Josh Brolin Ex-Wife] Age, Kids
Relationship with Nelson Peltz
Claudia Heffner is married to American billionaire businessman, Nelson Peltz.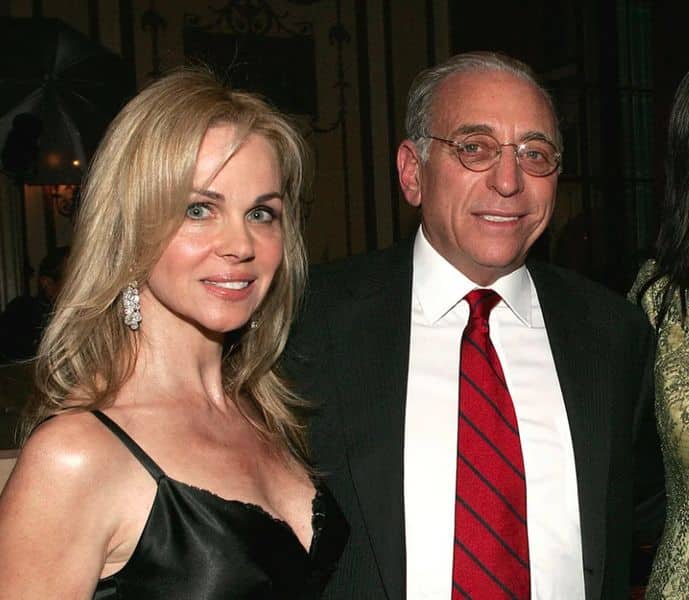 The couple has been married for over three decades now. They first met in the early 1980s when Nelson was establishing his career, and Claudia was experiencing success in her modeling career.
Unfortunately, there is limited information available about their early years of dating and courtship.
Nelson Peltz Was Married Three Times Before
Claudia and Nelson tied the knot in 1985.
Nelson Peltz has been married three times, with Claudia being his third wife.
His first marriage was to a woman named Cynthia Abrams, which ended in divorce.
Nelson married for the second time but the details of that marriage remain undisclosed. Eventually, Nelson's second marriage also ended in divorce.
Suggested Read: Marie Riccio [Chef Carl Ruiz Ex-Wife] Wikipedia, Age, Now
Claudia & Nelson's Marriage and Family Life
The couple has been married for over 30 years. They maintain a strong bond since the beginning.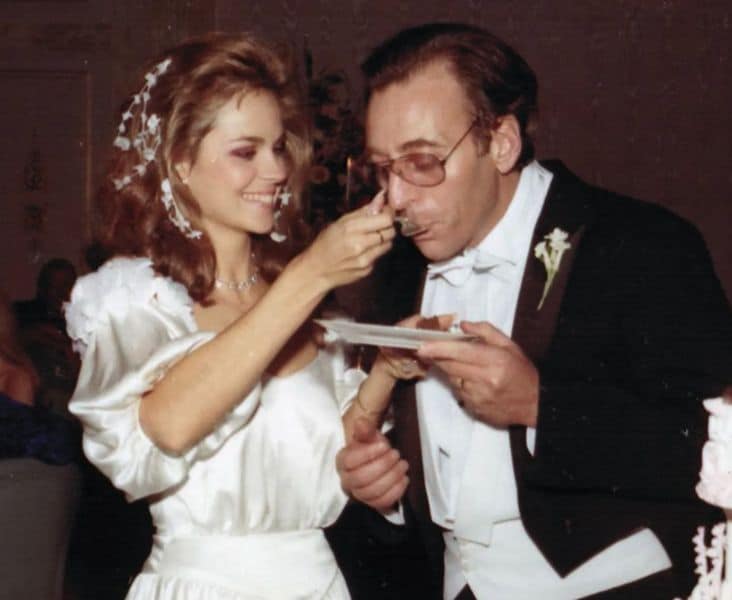 They have 8 children together. Claudia is also a stepmother to her husband's two children from his second marriage.
Claudia's eight children are Matthew Peltz, Will Peltz, Brad Peltz, Brittany Peltz, Diesel Peltz, Nicola Peltz, Zachary, and Gregory Peltz. All of them have stable and well-paying careers.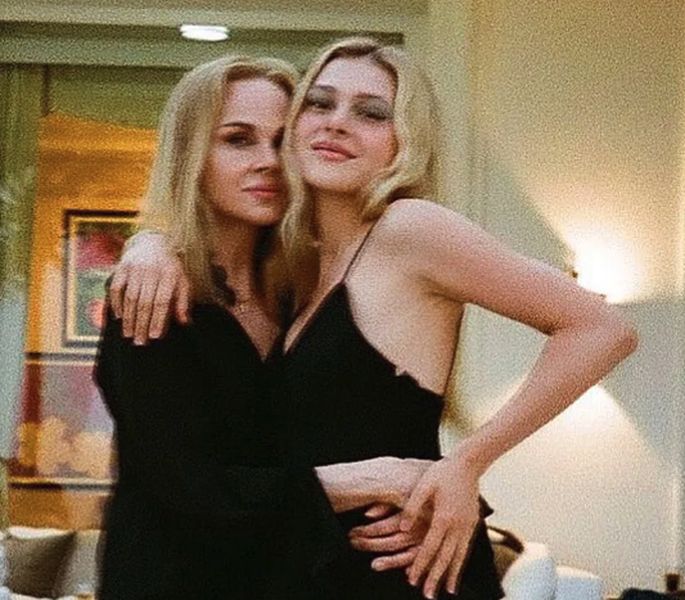 Nicola Peltz is the most famous among the siblings, known for her roles in movies like "Bates Motel" and "Transformers: Age of Extinction." She's married to actor and model Brooklyn Beckham, the son of footballer David Beckham.
Will Peltz is also an actor, well-known for his role in the movie "Unfriended."
Brad Peltz used to be a professional hockey player.
Matthew Peltz followed his father's path, becoming a Partner and Co-Head of Research in his father's investment firm.
Brittany Peltz is an entrepreneur and the founder of Sena Lifestyle Studio, an interior design and lifestyle company, as well as the childrenswear line Leah + Rae.
Diesel Peltz is a tech expert and entrepreneur, known for developing the app "Twenty."
Zachary and Gregory Peltz, the youngest in the family, are twins born in 2003.
Suggested Read: Marlen P [Anthony Davis Wife] Wiki, Age, Daughter, Net Worth
Daughter Nicola's Wedding Scandal
Brooklyn Beckham, the oldest son of football legend David Beckham and fashion designer Victoria Beckham, married Nicola Peltz, daughter of billionaire Nelson Peltz and former model Claudia Heffner Peltz, in an lavish three-day wedding celebration.
The grand event took place at the Peltz family mansion and was attended by 500 guests.
However, a scandal emerged. Nelson Peltz filed a lawsuit against Miami-based wedding planners, Nicole Braghin and Arianna Grijalba, claiming they failed to refund a $159,000 deposit.
According to Peltz's lawsuit, the Peltz family hired Braghin and Grijalba only six weeks before the wedding, as their original planner had backed out.
The lawsuit states that Braghin and Grijalba struggled with the extensive guest list and quit after just nine days.
It also mentions a text from Grijalba, where she mentioned getting tequila due to stress, suggesting a possible drinking problem.
Braghin and Grijalba, however, dispute these claims in a countersuit.
They describe a similarly chaotic situation during the nine days they spent planning the wedding.
According to their account, they worked long hours to meet the Peltz family's demands, which included creating a "water dance floor" for the after-party and making whiter flower bouquets.
They also claim that Claudia Peltz asked them not to disclose the $100,000 spent on hair and makeup services and that both Peltz women were determined to keep any planning mishaps hidden from Victoria Beckham, the groom's mother.
Alice also has a son named Peter from her another relationship.
Suggested Read: Erica Escarcega [Too $hort Wife] Age, Kids, Net Worth, Now
Are Nelson and Claudia Horrible to Their Staffs?
Claudia and Nelson Peltz, a wealthy couple, are known for being demanding employers.
Back in 2009, Gawker published a series of articles accusing the Peltzes of laying off staff without clear reasons.
In February 2017, the couple reportedly dismissed their dog walker and chauffeur, Juan Gonzalez, for taking a single sick day after a year-and-a-half of work.
Gonzalez had to seek emergency medical help due to shortness of breath and diabetes complications.
Former employees have shared that the Peltz family scolded them for consuming discarded food, and Mrs. Peltz once had a butler clean a toilet seat multiple times.
Despite requests for comment, the Peltzes have not addressed these allegations.
Suggested Read: Gretchen Johnson [Richard Dawson Wife] Age, Today
Claudia Heffner Peltz Professional Life and Career
Claudia is a former fashion model who has worked for several upscale fashion houses.
Furthermore, she has been a part of extensive commercial campaigns and was featured in editorials and on the covers of various magazines.
Current Career and Business Ventures
Currently, she's a businesswoman and entrepreneur working alongside her husband.
She has consistently supported him and played a vital role in building their current business empire.
However, the specific details of her current business activities are not widely known to the public.
Claudia's Philanthropic and Community Involvement
She is actively engaged in philanthropy and charitable endeavors. Claudia and her spouse frequently contribute funds to support a range of individuals and organizations with various causes.
One of these organizations is the Prostate Cancer Foundation, to which they make regular donations to aid patients.
Suggested Read: Helen Willink [Jocko Willink Wife] Age, Now
Claudia Heffner Peltz Personal Life and Interests
Without a doubt, Claudia has realized her hard-fought dreams. She enjoys a wealthy and prosperous life, and her marriage is fulfilling.
Before venturing into business, she had a successful modeling career, which likely intrigued her.
Furthermore, like anyone else, Claudia has hobbies. She has a passion for traveling to beautiful places, especially beaches, and she has an interest in sports.
Social Media Presence
Claudia is not on social media but often appears on her daughter's social media.
The fact that Claudia Heffner Peltz maintains her relationships with her family, particularly her husband, private does not exclude her from appearing on social media.
Suggested Read: Krystle Amina [Wil Willis' Wife] Age, Married Life, Family, Net Worth
Who Is Nelson Peltz? Age, Wiki
Nelson Peltz, an American billionaire businessman and investor, was born on June 24, 1942. He is 81 years old today.
He hails from Brooklyn, New York, and grew up there as one of two children born to his parents, Claire and Maurice Herbert Peltz.
Nelson attended the Horace Mann School in the Bronx.
In 1960, he began his undergraduate studies at the Wharton School of the University of Pennsylvania. Regrettably, he left the university in 1963 without completing his degree.
Nelson's Early Career: How He Became Rich
In the early stages of his career, Nelson worked as a delivery truck driver for Peltz & Sons, a wholesale food distribution business established by his grandfather in 1896.
This company delivered fresh produce and Snow Crop frozen food to New York restaurants.
Once they took over the reins from their grandfather, Nelson and his brother embarked on expanding the business.
Over the next decade, one of Nelson's many successful moves in the food industry involved selling the food service business segment of Flagstaff Corp. to a group of investors.
Nelson Peltz amassed his multimillion-dollar fortune in the 1980s through various leveraged buyouts, utilizing high-yield junk bonds in controversial transactions.
In 1983, he invested in Triangle Industries, reportedly paying around $80 million for it, and later sold it in 1988 for a staggering $4 billion.
Current Businesses and Ventures
In 2005, Nelson Peltz co-founded Trian Fund Management with two other individuals.
Trian Fund Management holds shares in major companies, including the food giant Mondelez International, DuPont, and Bank of New York Mellon, forming a highly concentrated portfolio.
Additionally, he currently holds the role of non-executive Chairman at The Wendy's Company.
Moreover, Nelson has held various positions in numerous multinational companies throughout his career.
Suggested Read: Carli Miles After Tyler Skaggs Death, Now
Nelson's Net Worth
As of 2023, Nelson Peltz holds the 432nd spot on the list of the richest individuals in the United States, boasting an impressive net worth of $1.5 billion.
Claudia and Nelson Peltz possess multiple properties, including the High Winds mega-mansion in Bedford, New York, which is currently listed for $10 million.
They also own a substantial $94 million estate in Palm Beach, Florida, complete with a mansion featuring a tennis court.
Claudia and Nelson have been married for over 30 years and are parents to eight children, in addition to Nelson's two children from a previous marriage.
They count celebrities such as Bruce Willis and Glenn Close among their neighbors.