Last updated on June 2nd, 2021 at 03:54 am
Gretchen Carlson is a famous journalist who is known for hosting various shows and interviewing people.
She is an author and has two published books.
Famous for her remarkable personality, the world witnessed her courage when she fought against sexual harassment, which she faced while working at FOX.
Here's everything we know about Gretchen.
From Gretchen's career and life to how she made a net worth of 18 million.
Gretchen Carlson Quick Facts
Birthday: June 2, 1966
Birthplace: Anoka, Minnesota, United States of America 
Age: 55
Zodiac Sign: Gemini
Height: 5 feet 3 inches
Parents: Lee Carlson (Father), Karen Carlson (Mother) 
Siblings: Kris Carlson Germain (sister) and two brothers
Relationship Status: Married
Husband: Casey Close
Children: Kaia Close (Daughter), Christian Close (Son)
Salary: $2 million/year
Net Worth: $18 million
Who is Gretchen Carlson?
Gretchen Carlson is a great TV personality who hosted various notable shows like Fox and Friends, The Early Show, and The Real Story with Gretchen Carlson in various channels like CBS News and Fox Friends in different periods.
She is an author as she has written two books named "Getting Real" and Be fierce: Stop Harassment and Take Your Power Back." Both books are bestsellers too.
People got to see Carlson's enticing personality when she took part in the Miss Minnesota, a beauty pageant competition.
Carlson eventually won the title in 1988.
As the winner of every state gets to participate in Miss America, Carlson did as well.
Gretchen Carlson eventually won the competition in 1989.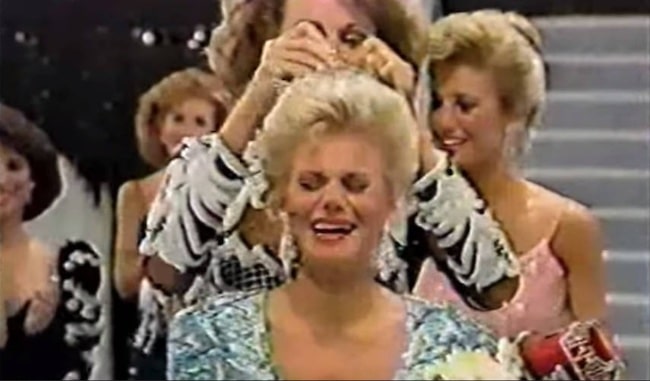 Crowned as Miss America, Carlson appeared in various TV shows and which later paved her way to be a TV personality.
Suggested Read: Eva Pilgrim Wiki, Age, Married, Husband, Net Worth
Gretchen Carlson Married, Husband, Children
Gretchen Carlson is married to Casey Close, a sports agent by profession.
Carlson and Close's love story started when they first met each other on a blind date.
In their first meet, something clicked, and their relationship started to be stronger as time went by.
After dating for a couple of years, Close decided to propose to Carlson. He did, and Carlson said yes.
Gretchen Carlson and Casey Close married each other in 1997.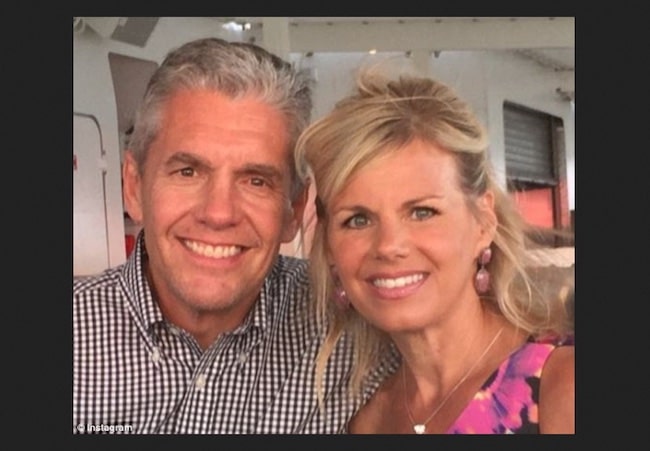 During that time, her husband, Casey Close, was a baseball player. After retirement, Casey became a sports agent.
Carlson and Close have two children, a daughter, and a son.
Her daughter's name is Kaia, while her son's name is Christian.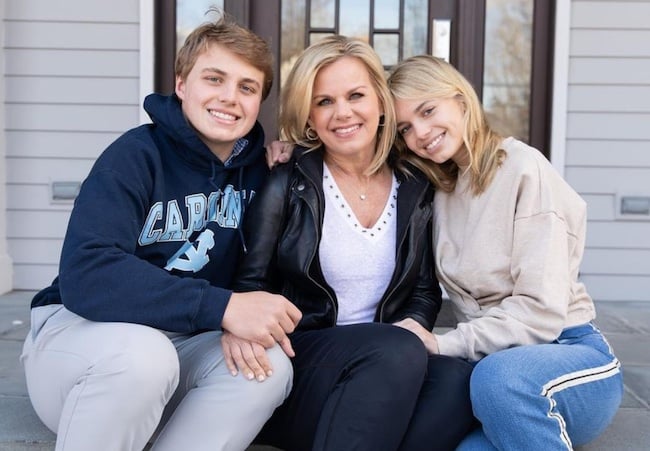 They help each other and are good parents as they take out time to spend them with their children. They have nurtured their children well. 
Their holidays are spent with their children, as she posted it on her Instagram account. She says:
 "Nothing better than spending holidays with family and good food"
Suggested Read: Melissa Satta Age, Married, Kevin-Prince, Son, Divorce
Gretchen Carlson's Age & Birthday?
Gretchen Carlson was born on June 21, 1966, in Anoka, Minnesota, United States of America.
As of today, Carlson is 55 years old.
Born on June 21, Gretchen's zodiac sign is Gemini. 
She had a love for music as a child. She even learned how to play violin and became quite good at it too.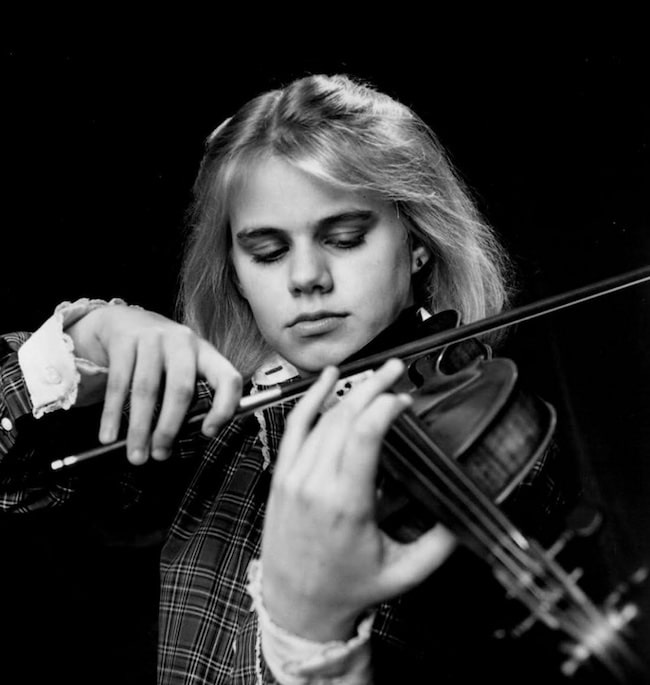 Consequently, Carlson won lots of awards when she participated in violin competitions.
Gretchen even played on radio and television programs too.
Suggested Read: Dr. Lipi Roy Wikipedia: Age, Parents, Married Life, Net Worth
Carlson's Parents
Gretchen Carlson's mother's name is Karen Barbara Carlson, and her father's name is Lee Roy Carlson.
In her hometown, her father owned a General Motors auto dealership called Main Motors.
In 2010, Gretchen and her whole family redeemed their auto franchise which GM motors enlisted to terminate.
After talking with a lot of people and gathering media attention as well, GM Motors decided to let the Carlson family keep their franchise.
Gretchen is among the four children that Lee and Karen welcomed. She has one older sister and two brothers. Her older sister's name is Kris Carlson Germain.
Suggested Red: Star Derry Wikipedia, Age, Boyfriend, Parents, Salary
What Is Gretchen Carlson Doing Now?
There is not much information about her recent works and activities, but as a TV personality before, she is still active in it.
In the previous year, she joined as a special contributor in People (The TV Show).
Carlson also became the first-ever Miss America's winner to elect as a chairwoman for Miss America Organization on January 1, 2018.
The first thing that Carlson did was, she removed the swimsuit competition from the pageant.
Instead of a swimsuit competition, Carlson put an on-stage interview in its place.
However, In June of 2019, Carlson stepped down from her position as chairwoman.
As of now, Gretchen Carlson remains an advisor to the board for Miss America Organization.
Suggested Read: Is David Muir Married? Or Secretly Gay, Living With Partner?
Gretchen Carlson's Net Worth
Gretchen Carlson was a bright student as she studied organizational behavior at Stanford University and graduated as well.
Her initial plan was to go to law school after Stanford, but later she dedicated herself to pursuing journalism.
She is a TV host and has hosted various shows, and is an eminent TV personality.
From an exponentially ever-growing career, Carlson has amassed a massive fortune. In 2021, Gretchen Carlson has a net worth is $18 million.
While working at Fox, Carlson earned a massive $2 million/year salary.
Suggested Read: Suzy Kolber Age, Husband Eric Brady, Divorced, Net Worth
Gretchen Carlson Sexual Harassment Lawsuit
While everyone thought that Gretchen was doing very well at her workplace, earning $2 million in salary every year, they did not know the demons she was fighting.
In July 2016, Carlson filed a sexual harassment lawsuit against former Fox News Chairman, late Roger Ailes.
In her initial filing, Carlson stated that Ailes fired her from her program because she did not cooperate with his "Sexual Advances."
While Ailes bluntly stated the allegations were false, six more women came forward with a similar story to Carlson.
This is also where the "Me Too" movement started.
Carlson's courage gave power to other women as well. Slowly, more women from different companies and industries came forward, voicing the injustice they were served.
Famous personalities like Matt Lauer, Charlie Rose, Harvey Weinstein have succumbed to the movement.
These men allegedly exploited their power and flouted women's rights at their workplaces.
Here's all that you need to know about Charlie Rose's Rise and Fall.
Carlson spoke about all the sexual harassment she faced while at Fox in an interview with ABC news channel.
While reading the letters she received from the women who praised her for speaking on Sexual Harassment on her job, she became very emotional.
Her life on the Fox channel and the sexual harassment she faced was shown through a series called "The loudest voice" and a film called "Bombshell."
Suggested Read: ABC's Kenneth Moton Age, Married, Husband, Gay, Salary
Gretchen Carlson Settlement
Exactly two months later, on September 6, 2016, 21st Century Fox announced their settlement with Gretchen.
The Fox News parent company, 21st Century Fox, settled the lawsuit with Carlson and agreed to pay $20 million in damages.
The company also released a public apology to Carlson,
"We sincerely regret and apologize for the fact that Gretchen was not treated with the respect and dignity that she and all of our colleagues deserve."
Since then, Carlson joined People as a special contributor.
How Old Is Gretchen Carlson?
Gretchen Carlson is 55 years old. She was born on June 21, 1966, in Anoka, Minnesota, United States of America.
Who Is Gretchen Carlson's Husband?
Gretchen Carlson is married to Casey Close, a former baseball player. The couple married in 1997.
Gretchen Carlson Children
Gretchen Carlson and her husband Casey Close have two children together. A son named Christian and a daughter named Kaia
Gretchen Carlson Sexual Harassment Settlement
Gretchen Carlson received $20 million in settlement for her sexual harassment lawsuit in September 2016.
Gretchen Carlson Net Worth
Gretchen Carlson has a massive net worth of $18 million in 2021.
Sources