Cassi Davis is an actress and a singer who got prominence from her role as Ella Payne in 'Tyler Perry's House of Payne.'
Here's all that you need to know about Cassi and her personal life.
Cassi Davis Quick Facts
| | |
| --- | --- |
| Full Name | Cassandra Davis-Patton |
| Nick Name | Cassi |
| Birth Date | July 31, 1964 |
| Age | 57 years old |
| Birth Place | Holly Springs, Mississippi, United States of America |
| Horoscope | Leo |
| Religion | Christianity |
| Nationality | American |
| Ethnicity | African-American |
| Education | Spelman College in Atlanta |
| Father's Name | Not Disclosed |
| Mother's Name | Not Disclosed |
| Siblings | Not Disclosed |
| Height | 5 feet 8 inches (1.72 m) |
| Weight | 86 kg (187 lb) |
| Shoe Size | 8 US Size |
| Hair Color | Dark Brown |
| Eye Color | Brown |
| Body Measurement | Not Disclosed |
| Physique (Figure) | Plus Size |
| Married | Yes |
| Dating | N/A |
| Wife | Kerry Patton |
| Children | None |
| Profession | Actor |
| Net Worth | $6 million |
| Social Media | Unavailable on social Instagram or Facebook |
Is Cassie Davis Dead?
In 2023, a fake report circulated claiming that "Cassie" Davis had passed away due to lung cancer at 58 years old, which was accurate.
Perry described how he learned about the hoax, saying, "I received many sympathy calls and was puzzled. Then I saw the article circulating. I couldn't believe she had passed without anyone telling me or her. So, I called her to check, and she denied it!"
One clear sign of the hoax was the incorrect spelling of Cassie's first name in the headline.
The lack of a reliable source and the unusual date format (year, month, day) also raised doubts about the report's credibility.
Tyler Perry used his platform to criticize the person behind the false rumor and said,
"Whoever did this, stop. We should be careful when speaking of someone's death. She's loved by many, and your actions are causing pain."
He then shared an update on the actress's well-being, saying,
"Cassi is doing great, enjoying life, away from social media and drama. She's excited for the new season of 'House of Payne' to start shooting."
Marriage Rumors With LaVan
Despite playing many characters throughout her career, Cassi remains famous for her role as Ella Payne.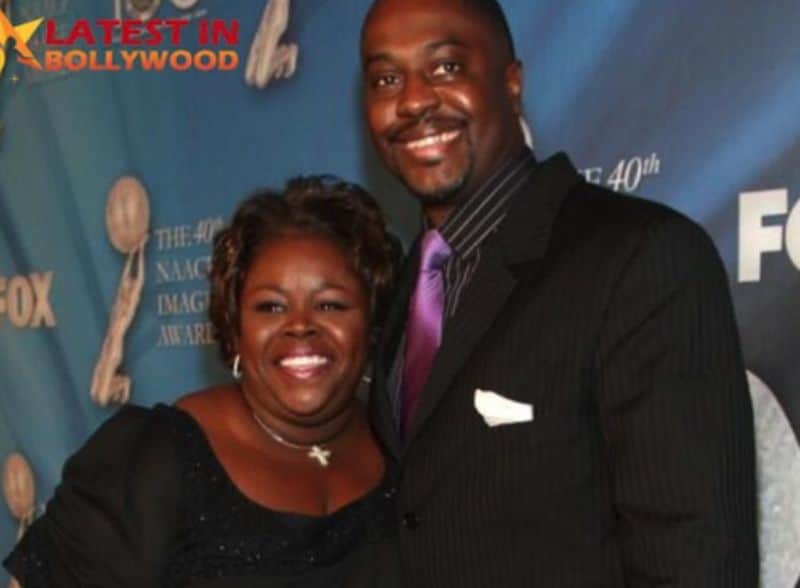 Cassi's character Ella played alongside LaVan Davis' character Curtis Payne as his wife.
Of course, nine seasons later, people began wondering if the on-screen couple was dating or even married in real life.
However, in 2011, Cassi and LaVan clarified everyone's confusion.
In an interview with 'You and Me This Morning,' the host asked if Cassi and LaVan were married to each other.
To this, both said "no." LaVan then jokingly said, "Maybe."
So, there you go. Cassi and LaVan are not married. They're not even dating.
Why?
Because Cassi is married to her longtime partner.
Suggested Read: Daredevil's Wilson Bethel Is Married! Age, Wife, Net Worth
Meet Her Partner, Kerry Patton
She married her longtime boyfriend, Kerry Patton, in 2017.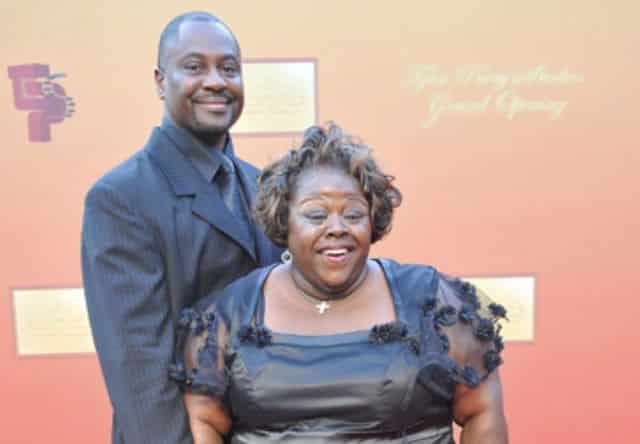 As it happens, Cassi and Kerry knew each other from high school. The actress even revealed that she had been in love with Kerry since sixth grade.
"We met in the third grade, and of course, you grow up, and you go your separate ways, and we were apart for about twenty years, and divinely God brought us back together."
The duo first met when they were in 3rd grade. They did their own thing, had their careers, but like it's said, destiny has everything pre-planned for everyone; the couple crossed paths in each other's lives once again.
In 2007, Davis and Perry first started talking and then slowly started dating.
After 10 years of dating, Cassi and Kerry finally married each other.
This was what Cassi mentioned during one of her interviews:
"We started talking and dating back in 2007, and oh my goodness, we stayed connected, and now we are bonded."
There's more to this love story.
Suggested Read: Sarah Chalke Age, Married, Children, Height, Net Worth
Cassi Davis Personal Life & Kids
Cassi's age brought her many questions about her marriage, children, and having her own family.
In 2017, Cassi shocked her fans with the news of her marriage.
Like it's said, "it is never too late to start anything good." Cassi proved it true.
Fans and well-wishers are happy that she has finally settled down, but it looks like she has no intentions and is planning on having her own little family.
You ask why?
Yet again, at one of her interviews, she got candid about her marriage, husband, and family planning.
Cassi blatantly said that she has no passion for having kids. Also, Cassi revealed that she has her own reasons and just does not bother to share them.
Cassi's husband lives a low-key life eluding from social media or media's attention despite being a public figure.
But as per Cassi, the couple has a mesmerizing relationship.
"Our fights are beautiful, and our makeups are beautiful," says the 57-years-old actress.
Moreover, Cassi and Kerry have been together with each other through thick and thin. Even when a condition which made part of Cassi's face sag.
Suggested Read: Nischelle Turner Sex-Couch Phobia, Boyfriend & Dating Common
Cassi Davis Age, Background
Cassi Davis was born on July 31, 1966, in Holly Springs, Mississippi, USA. She is 57 years old.
Anything about her early life or her parents and their whereabouts is out of the public's knowledge.
Furthermore, she attended Spelman College in 1988 as a music major. However, she couldn't graduate because she was one credit short of the degree.
She later re-enrolled in 2008 to complete her remaining college education and got that degree.
She got the credit, even graduated as a music major.
Suggested Read: Actress Nicolette Scorsese Now, Current Image – Dead Or Alive?
What Happened To Cassi Davis Eye?
Rumors spread like wildfire; especially during this era of social media, nothing can be kept hidden.
A similar incident happened with the actress as well.
In 2020 fans noticed something unusual with Cassi's face, which made them curious.
The actress is in media highlights and in front of the camera for the most part, and fans were quick to notice something different in Cassi's face.
News about Cassi's suffering was social media surfaced everywhere, which was later denied by the actress herself.
She was diagnosed with Bell's Palsy. Bell's Palsy affects facial muscles, which caused her face to droop on one side.
She credits her husband for always being by her side and "not skipping a beat" in her care.  
His continuous love and attention towards her has made their relationship stronger and Cassi crazier about her husband.
Suggested Read: Is Filthy Frank (Pink Guy) Dead? Age, Height, Songs
Career
Cassi started her career in 1988 as an actress with the comedy film School Daze.
She got prominence from family comedy, where she was seen as a lead on 'Tyler Perry's House of Payne' and its spin-off series 'The Payne's.'
Cassi is recognized for her appearance in both stage and film productions of Tyler Perry.
She is seen on almost every production of him, including 'A Madea Family Funeral' as aunt Bam and 'Madea's Big Happy Family' from 2010-2011.
Suggested Read: Harry Potter's Matthew Lewis | Where Is He Now?
Cassi Davis Net Worth & Now
The 57-year-old actress has amassed a net worth of $6 million from her years of hard work in the entertainment field.
Talking about her recent projects, in 2023, Cassi appeared in Tyler Perry's A Madea Homecoming as herself.
Similarly, Davis' continues appearing in House of Payne as Ella.
Cassi Davis Age
Cassi Davis is 57 years old today. She was born on July 31, 1966, in Holly Springs, Mississippi, USA.
Cassi Davis Husband
Cassi Davis is married to her longtime partner Kerry Patton. The couple met in 3rd grade of high school and later connected. They dated for 10 years before marrying in 2017.
What Happened to Cassi Davis' Eye
Cassie was diagnosed with Bell's Pasly, a condition which makes part of her face sag. She is undergoing treatment.
Cassi Davis Net Worth
Cassi Davis currently has a net worth of $6 million in 2021.
[expand title=Sources]
https://www.republicworld.com/entertainment-news/web-series/what-happened-to-cassi-davis-eye-on-house-of-payne-find-out-the-details.html

[/expand]