Larry Bird is a former American basketball player and coach who served his whole NBA career with the Boston Celtics from 1979 to 1992.
Larry is widely regarded as one of the greatest basketball players and the greatest shooter of all time.
Here's everything about his personal and professional life that you need to know about.
Larry Bird Quick Facts
| Wiki and Bio | |
| --- | --- |
| Full Name | Larry Bird |
| Nick Name | Bird |
| Profession | Former American basketball player and coach |
| Famous as | One of the greatest basketball players and shooters of all time |
| Age | 66 years old |
| Date of Birth | December 7, 1956 |
| Birthplace/Hometown | West Baden Springs, Indiana, United States |
| Nationality | American |
| Sexuality | Heterosexual (Straight) |
| Gender | Male |
| Ethnicity | White Ethnicity |
| Religion | Christianity |
| Sun Sign (Zodiac Sign) | Sagittarius |
| Height (in feet) | 6 feet 9 inches |
| Height (in centimeters) | 206 cm |
| Weight (in pounds) | 220 lbs |
| Weight (in kilograms) | 99.8 kg |
| Body Measurements (in inches) | Update soon |
| Body Measurements (in centimeters) | Update soon |
| Biceps Size | Update soon |
| Shoe Size in US | 14 |
| Tattoo Details | None |
| Eye Color | Blue |
| Hair Color | Blonde |
| Parents | Georgia and Claude Joseph "Joe" Bird |
| Siblings | Update soon |
| Marital Status | Married |
| Dating History | Update soon |
| Partner/Spouse | Dinah Mattingly (m. 1989) |
| Children | 1. Corrie Bird (biological daughter) – Born on August 4, 1977. |
| | 2. Mariah Bird (adoptive daughter) – Adopted in 1991. |
| | 3. Connor Bird (adoptive son) – Adopted in an undisclosed year. |
| Highest Qualification | University |
| School | Springs Valley High School |
| Alma Mater | Indiana State University |
| Hobbies & Favorites | Update soon |
| Favorite Celebrities | Update soon |
| Dream Holiday | Update soon |
| Favorite Color | Update soon |
| Interests | Update soon |
| Net Worth | $80 Million |
| Salary & Earnings | Update soon |
| Instagram | Update soon |
| TikTok | Update soon |
Is Larry Bird Still Alive?
Yes, Larry Bird, the famous NBA player and former coach, is still alive, happy, and healthy.
The rumors and speculations about his death began after sportscaster Mark Jones unintentionally referred to Larry as "Late" in a Christmas Day broadcast.
When Mark took over the broadcast to provide perspective, he unfortunately became a little tongue-tied and mentioned, "Not even the late… the great Larry Bird…"
Bird is very familiar with Indiana's systems as he was associated with them from 1997 until July 2022, where he served the Pacers in a variety of coaching and executive positions.
After stepping down from his post as an advisor in Indiana in 2022, he returned to the franchise as a consultant earlier this year.
Suggested Read: Where Is Karen Jarrett Today? Kurt Angle Ex-Wife Age, Net Worth
Is Larry Bird Gay?
No, Larry Bird is not gay and there's no history of him dating men or even affair rumors that suggests that he is a gay man.
Larry is currently married to Dinah Mattingly. This is second marriage for Larry as he was previously married to Janet Condra from 1975 to 1976.
Suggested Read: WWE Luke Lesnar Age, Brock Lesnar, Siblings, Net Worth
Larry Bird's First Wife, Janet Condra
Larry Bird's first marriage was to his high school sweetheart, Janet Condra, in 1975.
The couple went to Springs Valley High School in French Lick, Indiana and began dating towards the end of high school.
Unfortunately, their marriage, which started in 1975 only lasted a year.
Larry and Janet Condra separated and divorced in 1975. They later attempted to reconcile, but their efforts were unsuccessful.
During their reconciliation period, Janet Condra became pregnant and she gave birth to Larry Bird's daughter, Corrie, in August 1977.
Larry and Janet's relationship was strained to the point that Larry was did not have a meaningful presence in his daughter's life.
However, Larry and his daughter Corrie later made amends, and their relationship improved over time.
Suggested Read: Bess Katramados, Big Show's Wife, Age, Kids, Net Worth
Larry Bird Wife: Dinah Mattingly
After his divorce from his first wife, Janet Condra, Larry Bird found love with Dinah Mattingly.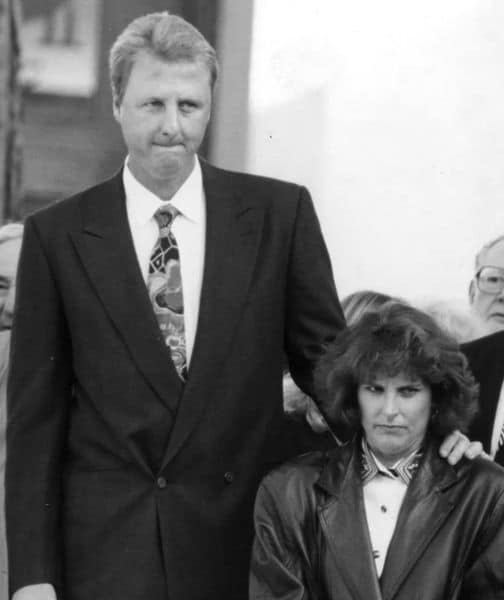 Larry and Dinah met each other while studying together at the Indiana State University.
The couple married in 1989 and the wedding took place in one of their friend in Terre Haute, Indiana.
Larry and Dinah have been happily married for 34 years old years now and live in their West Baden Springs home in Indiana.
Larry and Dinah do not have any biological kids together. Instead, they chose to expand their family through adoption.
They have two adopted children named Conner and Mariah Bird.
Read: NFL Star DeMarcus Lawrence's Beautiful Girlfriend Revealed
Who Is Larry's Wife Dinah Mattingly? Age, Bio
Dinah Mattingly, Larry Bird's wife, was born on November 16, 1954, in Indiana, United States. She is 68 years old and her zodiac sign is Scorpio.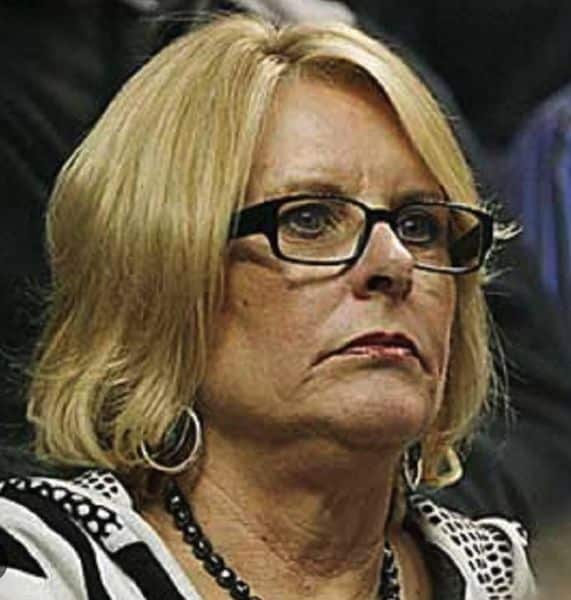 Dinah grew up in Vigo County, Indiana, along with her sibling, Doug Mattingly.
She is an American of white ethnicity and currently resides with her husband in West Baden Springs, Indiana.
Dinah completed her undergraduate studies at Indiana State University in the 1970s, the same university Larry Bird attended in Indiana.
She has a height of 5 feet 5 inches (165 centimeters) and weighs approximately 137 pounds (62 kilograms).
Larry Bird's Biological Daughter: Corrie Bird
Corrie Bird, the daughter of Larry Bird and his first wife, Janet Condra, was born on August 4, 1977. Corrie is 46 years old.
Over the years, their relationship has been strained, with limited communication between them.
During her high school years, Corrie showed sports talent and would send progress updates to her father, but he never responded, leading to further strain in their relationship.
Janet, Larry Bird's first wife, expressed how hurt Corrie felt by her father's actions, and how she could never shield her daughter from that pain.
Corrie was not invited to Larry Bird's retirement ceremony, but thanks to the efforts of Dinah Mattingly, Larry Bird's current wife, Corrie was offered a chance to attend a basketball game where Bird was coaching.
This eventually led to a reconciliation between Corrie and her father.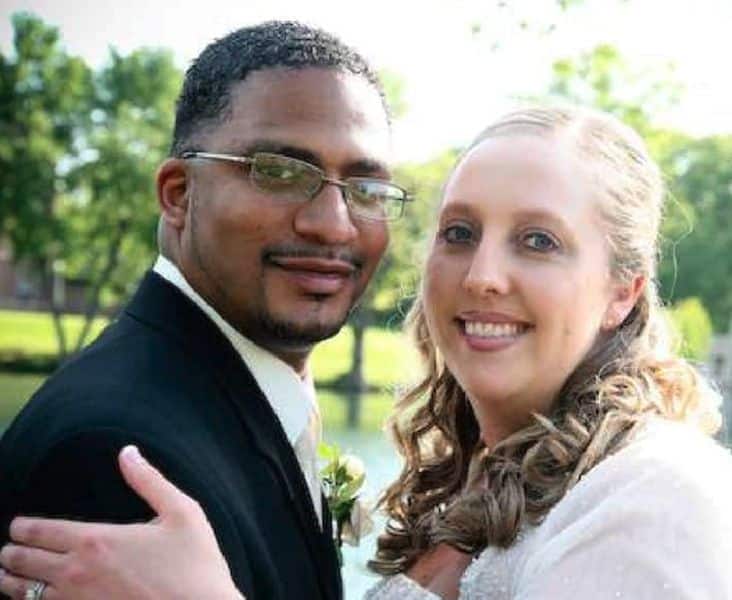 Currently, Corrie is married, raising her own family, and working as a clinic manager.
Larry Bird Adoptive Daughter Mariah Bird
In 1991, Larry Bird and his wife Dinah Mattingly adopted their daughter Mariah Bird. Mariah went on to attend Indiana University, where she studied Tourism, Hospitality, and Event Management.
Today, Mariah Bird is 32 years old.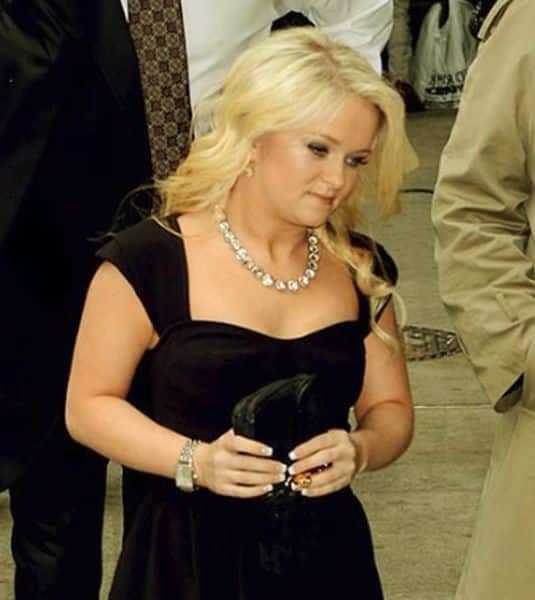 After completing her education, Mariah gained valuable experience by interning with PS&E (Pacers Sports & Entertainment).
She later joined their team as an event coordinator. Additionally, Mariah has obtained a real estate license, showcasing her hardworking nature and talent.
Currently, Mariah has built a successful career for herself, leading the events management wing of the Indiana Pacers basketball team.
Larry Bird Adoptive Son Connor Bird
Larry Bird's adoptive son, Conner Bird, made headlines for negative reasons in the 2010s.
Born in 1991, Connor is 32 years old.
In 2011, Connor was arrested for underage drinking and disorderly conduct.
In 2013, Connor Bird faced more severe charges when he was arrested for allegedly attacking his girlfriend and attempting to run over her with his car.
During an argument at their apartment, he allegedly threw a cell phone at his girlfriend, injuring her wrist.
Later, when the argument escalated, Bird took his girlfriend to a parking lot to continue the discussion, where another altercation occurred.
Connor's girlfriend attempted to walk back home when things began going out of hand, and Bird allegedly tried to hit her with his car twice.
Connor's girlfriend sought help from another person in the parking lot and flagged down a nearby police officer.
The police officers arrested Bird placed several charges, including intimidation with a deadly weapon, criminal mischief, battery with injury, possession of marijuana, and possession of drug paraphernalia.
Read: What Happened To Charlie Rose & Where Is He Now
Larry Bird's Biography and Career
Larry Bird was born on December 7, 1956, in West Baden Springs, Indiana. He is 66 years old and his zodiac sign is Sagittarius.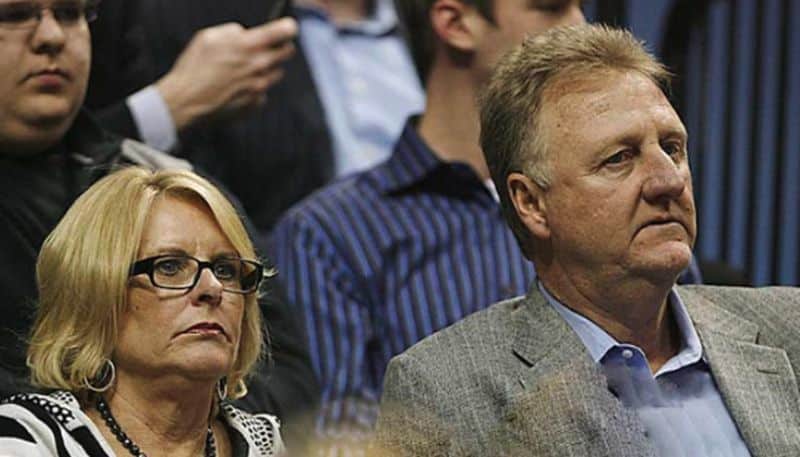 Bird was born to his parents, Georgia and Claude Joseph "Joe" Bird.
He grew up in an economically disadvantaged home with four brothers and a sister, where his mother had to work two jobs to support her family.
Bird has stated that growing up impoverished still pushes him "to this day."
His parents divorced when Larry was in high school, and Joe committed suicide about a year later.
Read: Why Did Patti Ann Browne Leave Fox News? Because of Salary?
How Basketball Saved Larry
Basketball was Larry's escape from his family troubles, and he got better at it every single day.
In 1974, Bird was awarded a scholarship to play collegiate basketball for the Indiana Hoosiers.
He dropped out of Indiana University after less than a month because the shift from his small town to Bloomington's immense student population was too much for him.
Later, he moved back to his hometown and spent a year at Northwood Institute before enrolling at Indiana State University in Terre Haute in 1975.
He played collegiate basketball for the Indiana State University Sycamores from 1976 to 1979.
Suggested Read: Meet Michael Oher's Wife Tiffany Roy: Children, Net Worth
Larry Bird's Basketball Career and Achievements
Larry Bird's basketball career at Indiana State University.
His exceptional performance led the Sycamores to an undefeated regular season and the NCAA championship game, gaining him nationwide fame.
Boston Celtics selected Larry in their sixth draft in the 1979.
He led the Celtics to three NBA championships in 1981, 1984, and 1986, solidifying his status as one of the greatest players in NBA history.
Bird's exceptional shooting abilities, especially from beyond the arc, contributed massively to all of his wins. He became Rookie of the Year in 1980 and later, won three consecutive NBA MVP awards in 1984, 1985, and 1986.
Larry Bird was rightfully inducted into the Naismith Memorial Basketball Hall of Fame in 1998.
Suggested Read: Chad Henne Age, Wife, Family, Salary, Net Worth
Larry Bird's Retirement and Challenges
Bird faced a challenging decision in 1992 when he chose to step down from basketball due to persistent back problems that had troubled him throughout his career.
During the 1991-1992 season, Bird's backache became so severe that he couldn't maintain his usual high level of play.
Consequently, Larry missed several games which affected his stats significantly.
Larry Bird exited the game with respect and dignity, prioritizing his health and well-being over his career.
He once stated that it retiring because of health issues was a decision he struggled with a lot.
Suggested Read: Sydney Moss [Randy Moss Daughter] Age, Height
Larry Bird After Retirement
Larry Bird's coaching career began in 1992 when he became an assistant coach with the Celtics.
In 1997, despite no prior head coaching experience, Bird took on the job of head coach for the Indiana Pacers.
Under his leadership, the Pacers achieved their first NBA Finals appearance in the 1997-1998 season.
Bird became NBA Coach of the Year award in 1998-1999 after guiding the Pacers to a franchise-record 58 victories.
In 2003, Larry Bird became president of basketball operations for the Indiana Pacers.
However, on June 27, 2012, Bird and the Pacers announced Bird was leaving his position because of several reasons, including his health issues.
Yet, Bird returned to the Pacers in 2013 and resumed his role as president of basketball operations.
He continued in this capacity until 2017 when he once again stepped down from the position.