Jessica Tarlov is an American political strategist and consultant on one of the most viewed cable news channels, Fox.
Given that both of her parents worked in the entertainment industry, choosing a new professional path was a brave move on her part.
Is Jessica Tarlov Married to Brian McKenna?
Yes, she is a married woman. Jessica tied the knot with Brian McKenna, her longtime love in May, 2021.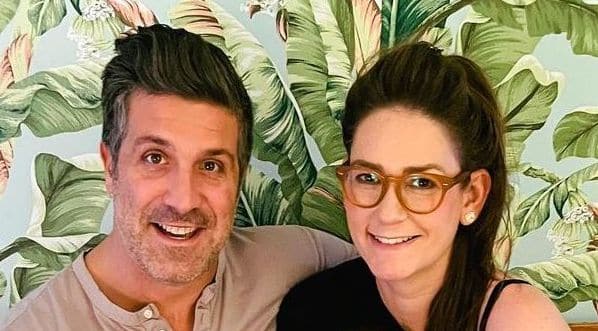 The two had been dating for a few years but kept their relationship a secret the entire time, never revealing anything.
Before her relationship with Brian, she was in another long-term relationship with Roman Kuznetsov, a native of Russia.
Roman Kuznetsov, a Russian taekwondo competitor, secured the third position at the 2017 World Taekwondo Championship.
However, the two split up in 2018. Jessica and Roman's breakup happened so quietly that many people never knew about it and still believe that she eventually married him.
Suggested Read: Inside Joy Taylor's Personal Life, Meet Fox Sports 1 Host
Jessica Tarlov Wedding Details
The political strategist announced her engagement with Brian McKenna on April 9, 2021, while appearing on the Kennedy show on Fox Business.
Fans and coworkers flooded her Twitter page with congratulations on her engagement with Brian McKenna.
Other than this, there aren't any other facts available concerning their nuptials.
The wedding took place a month after their engagement, although it was a lowkey and intimate wedding ceremony.
A month later, Jessica and Brian married each other in May 2021.
Jessica Tarlov's Husband Brian McKenna – Not A Filmmaker
The world of journalism was abuzz when renowned Fox network journalist Jessica Tarlov tied the knot with her beloved Brian McKenna.
While it is no secret that the couple is happily married, an interesting fact has come to light recently. Despite his wife's profession, Brian has a disdain for being in front of the camera.
Several tabloids have wrongfully reported that Brian McKenna is a well-known Canadian filmmaker.
However, this information couldn't be farther from the truth. The Brian McKenna associated with the film industry is an entirely different person altogether.
As a matter of fact, Jessica has been tight-lipped about her husband's personal life, and for good reason.
Brian is a private person who cherishes his personal space, and hence, has been careful about sharing his personal details with the public.
Suggested Read: ESPN's Kimberly Martin Wiki Details – Age, Husband, Salary
Jessica Tarlov Children
Jessica never failed to astound her viewers and admirers with the string of good news.
Sometime after her wedding, fans were shocked to know that Jessica was pregnant with her first child.  
The truth is that Dana Perino, a colleague of Jessica's, accidentally revealed the news before Jessica did.
In a Tweet, Dana said,
"I love this woman! @JessicaTarlov, Let me be the one to accidentally spill the beans. But they are such good beans!!"
On December 21, 2021, they welcomed their daughter, Cleo Markie McKenna.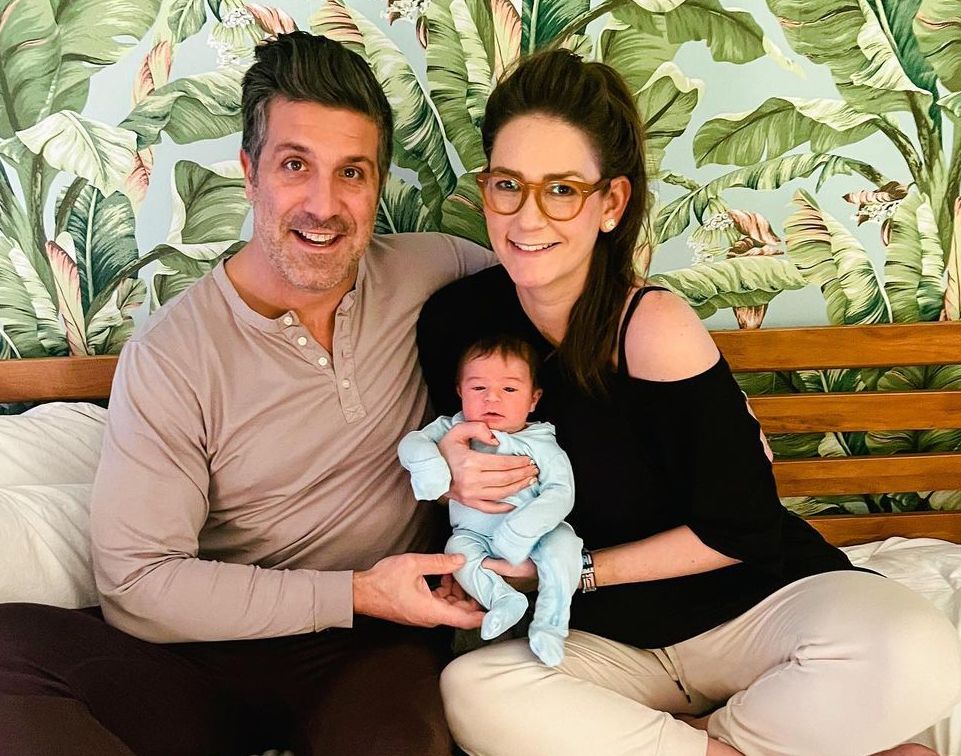 Take a look at the adorable new addition to the family.
Jessica and Brian agreed to name their daughter "Markie" after Jessica's late father, Mark.
How Old is Jessica Tarlov?
Jessica Tarlov was born on March 9, 1984, in Manhattan, New York, in the United States of America. She is 39 years old, and her zodiac sign is Pisces.
Jessica has sharp features and a stunning height of 5 feet 11 inches, along with a complementing bodyweight of 68 kg.
Jessica is the elder daughter of her parents, Mark Tarlov and Judith Roberts.
Mark Tarlov is an American film producer, director, attorney, speechwriter, and Winemaker.
He has produced and directed movies like 'Copycat,' 'Power,' and many more.
Mark met his wife Judith while working with Warner Bros where she was serving as an entertainment lawyer in Warner Communications.
Unfortunately, after a long battle with cancer, he passed away on July 31, 2021.
In addition, Jessica grew up along with her younger sister, Molly Tarlov.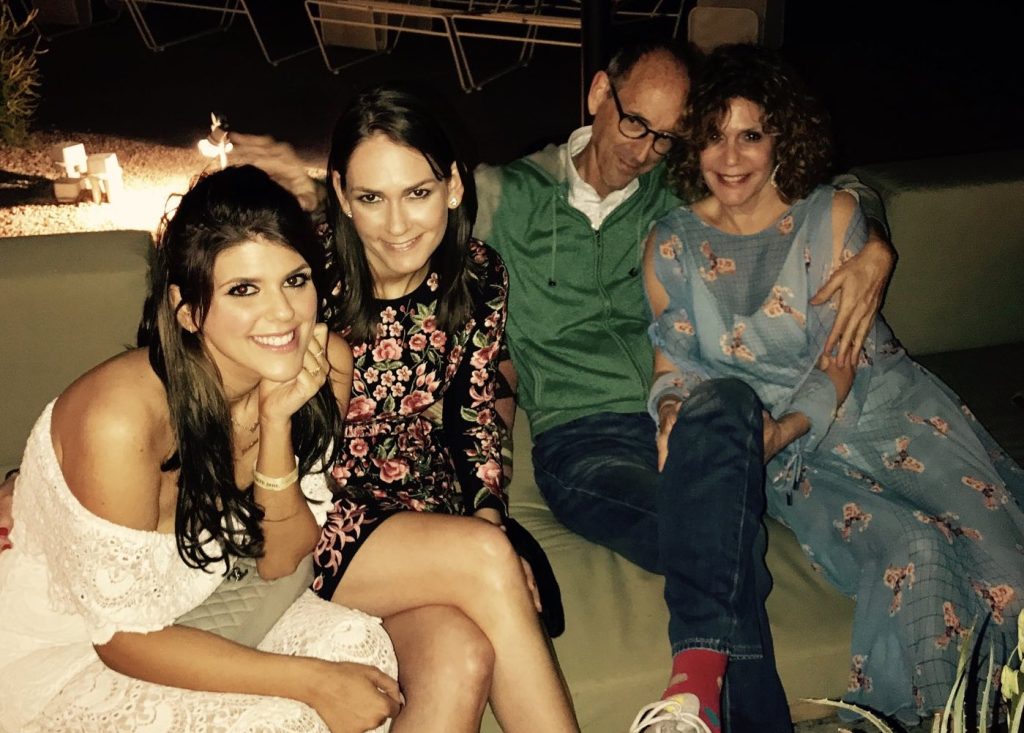 Born on September 12, 1992, Molly is a 31 year-old actress, best known as Sadie Saxton on MTV's TV series 'Awkward.'
Furthermore, she made her debut in films back in 1999 with Simply Irresistible directed by her father, Mark.
In 2009, she made her debut in TV shows, from iCalry as Lisa.
Some of her other credited works are in movies and shows including Everlasting, Huge, Gravity, and many more.
Molly is married to Alexander Noyes, and the two have a baby boy named Harry.
Suggested Read: Ashley Morrill Age, Husband, Kids, Net Worth, Now
Jessica Tarlov Education
She attended Bryn Mawr College and received her B.An in history.
Later, she enrolled in the London School of Economics and political science and received a Master of Science degree in public policy.
Similarly, Tarlov also earned a Master of Research degree in Political Science and a doctorate in Political Science and Government from the same institution.
Suggested Read: Jimmy Riffle Age, Wife, Married Life, Relationship, Married, Kids
Career Details
Jessica Tarlov commenced her professional career as a project manager in 2007 at Merrill Lynch.
Later, Douglas Schoen, LLC hired her as a research assistant.
Tarlov then joined as a communication and digital strategist at Back Boris Institution, London.
In 2012, she rejoined Douglas Schoen LLC as their democratic political strategist and worked there up until 2017.
She is also an essayist who has contributed her writing to renowned channels like Fox, NY Daily, and many more.
In 2017, Jessica joined BDG as a Vice President of Research and Consumer Insight.
She was promoted to Senior Vice President of Research and Consumer Insight in February 2023 and currently works there.
Jessica Tarlov Achievements, Awards, Career Highlights
Jessica's career rocketed in 2017 when she joined FOX as a contributor.
Her career made significant growth after her association with the channel and soon she was seen serving as a rotating co-host of The Five.
At present, she serves as a political analyst across FNC and FOX Business Network's (FBN) programming.
Likewise, Jessica also serves as a vice president of research and consumer insight for Bustle Digital Group.
Jessica has had a steady career and continues to flourish in her work ever since her association with FOX.
Suggested Read: Shelby Stanga Age, Wife, Kids, Death, Net Worth
Jessica Tarlov's Salary and Net Worth
Jessica Tarlov earns more than $100,000 on an annual basis and has a net worth of $2 million as of 2023.
While working for Fox Network, Jessica also works as a Senior Vice President of Research and Consumer Insight at BDG.
Jessica Tarlov Quick Facts
| | |
| --- | --- |
| Full Name | Jessica Tarlov |
| Nick Name | Jess |
| Birth Date | March 9, 1984 |
| Age | 39 years old |
| Birth Place | Manhattan, New York, United States of America |
| Horoscope | Pisces |
| Religion | Christianity |
| Nationality | American |
| Ethnicity | Caucasian |
| Education | London School of Economics |
| Father's Name | Mark Tarlov |
| Mother's Name | Judith Roberts |
| Biological Siblings | Molly Tarlov |
| Half Siblings | Not Disclosed |
| Height | 5 feet 11 inches (1.8m) |
| Weight | 68 kg (149 lbs) |
| Shoe Size | 8 US |
| Hair Color | Brunette |
| Eye Color | Dark brown |
| Physique (Figure) | Lean |
| Married | Yes |
| Relationship Status | Married |
| Husband | Brian McKenna |
| Ex-Boyfriend | Roman Kuznetsov |
| Son | None |
| Daughter | Cleo Markie McKenna |
| Profession | Journalist |
| Net Worth | $2 million |
| Social Media | @JessicaTarlov |